Election Commission
Our commission is comprised of appointed members.
Gary McAllister, Chairman
Margaret Davis, Secretary
John Abe Teague, Member
Phyllis Fox, Member
Charles B. Kinch, Jr., Member
Election Commission Staff
Dana Jones, Administrator
Wilma Nolen, Chief Deputy
Ashleigh Clark, Deputy
Sheila Hayes, Deputy
Leslie Lacy, Deputy
Veronica Nuckols, Deputy
Register to Vote Online
Register to Vote, Request a Ballot, or Update My Voter Info all online.
Election Calendar
Using the latest in mobile technology you can now subscribe to our election calendar on your mobile phone or computer. Stay up to date on upcoming elections and important deadlines.
Live Election Results
On election night you can visit our website to access live results as precincts report in.
Online Forms
Register to Vote, Request a Ballot, or Update My Voter Info online.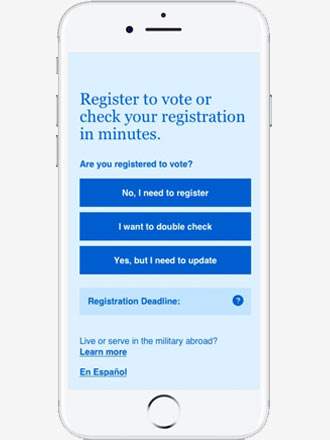 Election News
Stay up to date with important articles and announcements concerning upcoming Washington County elections.
FAQs
Visit our growing Frequently Asked Questions section. Can't find what your looking for? Reach out to us, we are here to serve you.
Online Maps
We now have county, district, and precinct maps online.
Election News
Stay current with important articles, notices, and postings concerning the Washington County elections from the staff of Washington County Election Commission.
We are Transparent
We strive to provide information in the most accurate and transparent way. Our office is open to stop by with any questions you may have.